Marble coffee tables, embellished in utmost luxury, these tables are probably what your living room has been craving. Designed in various styles ranging from a soft-edged circular one to the simplistic squares and rectangular, the marble well complements the sophistication and go hand-in-hand with elegance. 
Durability and Timelessness! They exuberate splendor and richness which makes them a one-of-a-kind solution for the living rooms or the bedrooms. Available in a variety of veins and textures, it is quite a possibility that your table could be a distinctive one. Polished or matt, linear or round, veins or natural patterns, marble coffee tables, unintentionally leave your spaces flawless.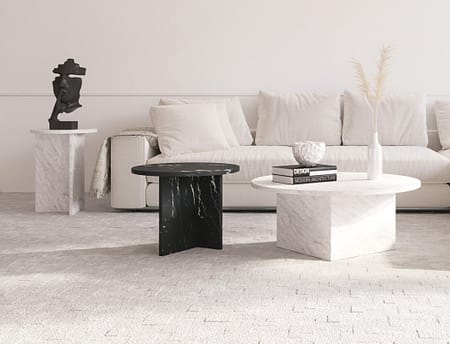 Similarly, maintaining and cleaning a marble coffee table is yet another easy task. However, some fluids might be susceptible to absorption, yet most of them are resistant! Bold and classy or light and airy? We got you covered!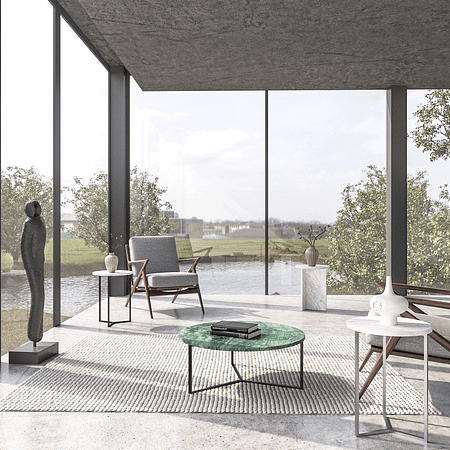 Second to the aesthetics are the maintenance and durability. Unlike some of the wooden chests and glass tables, marble offers an advantage of the longevity of its products that also complement the overall interior theme of the space. Their strength is defined by the process of manufacturing and an intriguing touch of luxe.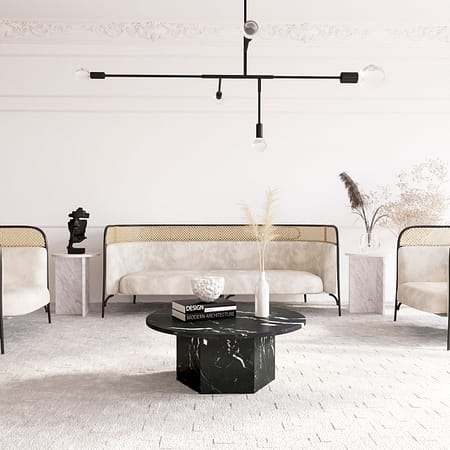 Have a look at some of the bold characteristic designs that will define a statement of daring luxe in your rooms – T-Stone Coffee Table and Hexagon Coffee Table. Highly complementing the neutral backdrops, it's time to accent these marble coffee tables.